The sleepy town of Sabongida-Ora literally came alive when the remains of very pious Sir Julius Ifidon Ola were laid to rest.  The unassuming patriarch who died at 83 was giving a most befitting and grand funeral by his family and friends-in deed was a huge celebration of his glorious life.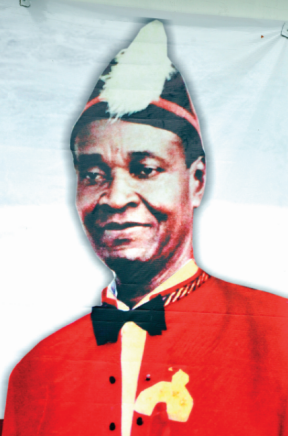 For the influential family, it was another low point after the loss of their mother, Mabel Omozehio some years ago. Olu, Lohi, Orumenosen and their other siblings did not grieve; rather, they celebrated the glorious and fulfilled life of their father.
Expectedly, the burial ceremony was a show-stopper as friends of Sir Lucky Omoluwa, the amiable Chairman of Pinnacle Communications Limited, an in-law to the deceased (married Orumenosen), came out in droves to pay their last respects to Sir Julius Ifidon Ola.
Proceedings began on Thursday August 10, 2017 with Service of Songs at his GRA Benin City residence; it was followed by a Commendation Service at Our Savior's Anglican Church, GRA, Benin City. To portray how dedicated he was to the service of God and humanity, another service was held in his honour at St. John Anglican Church, Sabongidda-Ora, he was thereafter buried in his Sabongidda-Ora residence.
Unknown to many, Sir Julius Ifidon Ola (J.P) was born into the families of Ohionuan and Imoukhuede of Sabongidda-Ora, Owan West Local Government Area of Edo State on the 18th of May 1934. He had his early education at Government College and Uhrobo College in Warri, from where he proceeded to Fourah Bay College, Freetown and finally to Durham University in 1961.
He joined the former Western Region Service as its Information Officer, serving in that capacity until December 1966. Prior to this, he had attended a course in Berlin-Tegal, Germany, under the aegis of The German Foundation of developing countries and in 1962 was posted to the former Midwestern Region as the Information Officer in charge of the entire Western Region.
In February1963, Sir Ifidon Ola proceeded to London for a year in-service training. The year 1967 saw his promotion to the role of Senior Information Officer and his employment at the Central office in London. In 1972, he attended a course on Development Administration at the University of Wisconsin, USA and upon his return was promoted to the post of Acting Permanent Secretary.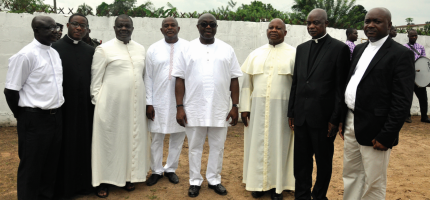 He was one of the most formidable, dependable, disciplined and trustworthy Permanent Secretaries of his time and as a result was popularly referred to as ".Super Perm Sec". His service under various military and civilian governments attests to his lasting relevance to the civil service.
From 1969 to 1971, Sir Ifidon-Ola was appointed Sole Administrator of the Bendel Newspaper Corporation (Publishers of the Observer Newspaper) and became its General Manager from 1971 to 1972. He was later appointed Chairman from 1974 to 1975.
In 1972, he held the position of Acting Permanent Secretary in the then Ministry of Home Affairs and Information, following which he was posted to the Ministry of Health in the same capacity. He subsequently served in the Ministry of Education from February to November 1975.
He was Permanent Secretary for nine years in various parastatals namely Ministry of Home Affairs, & Information, Trade & Industry, Establishments, Public Matters Department of the Governor's Office and the Ministry of Works & Transport. Within this period of time, he was a member of the Board of Bendel Pharmaceutical Ltd, Eternit Nigeria Limited, Niger Construction Company Limited and was a director of Nigerian Water Resources Ltd. Sir Ifidon Ola eventually retired from civil service in 1984 and joined his darling wife, Mabel Omozehio Ifidon- Ola (Nee Ilevbare) as head of Jim Travel Agency, a travel business they established in 1983. He served as its Chairman.
While running his business, he was appointed by the Federal Government to the Board of the Nigeria Mining Corporation, Jos. Sir Ifidon-Ola was appointed Justice of Peace in 1993 and was consecrated Knight of St Christopher in March 1996.
Until his demise, he was the Chairman of Jim Travel Agency Ltd and a Director of Niki Manufacturing Co. Ltd. He is blessed with seven children and grandchildren.